Planting Beauty is an advocacy project for the Ivanhoe Neighborhood located in Kansas City, MO. It is based on the activity of guerrilla beautification where groups of people would start a garden in a random location during the day or at night. This project is aimed towards the teens of the community since they have very little involvement in reviving the neighborhood. The community is also facing many challenges such as over 1000 empty lots, so this concept aims to beautify these empty lots. The entire challenge is to make the activities secretive to add another fun element for the teens.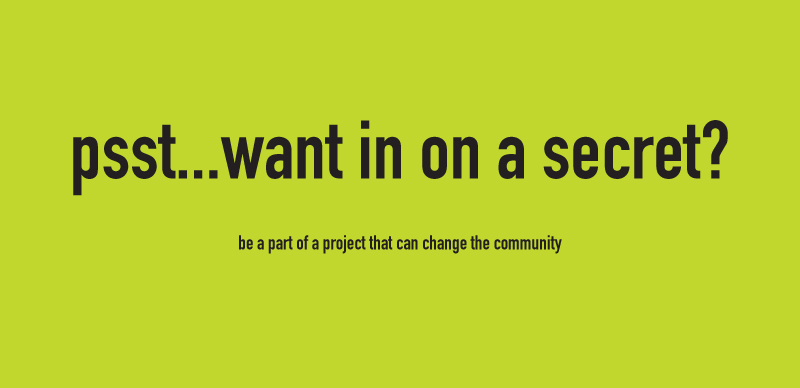 The first interaction teens would see would be a poster located outside of the community, in their schools and libraries. The posters asks them if they want in on a secret and to find more information at the Neighborhood Council.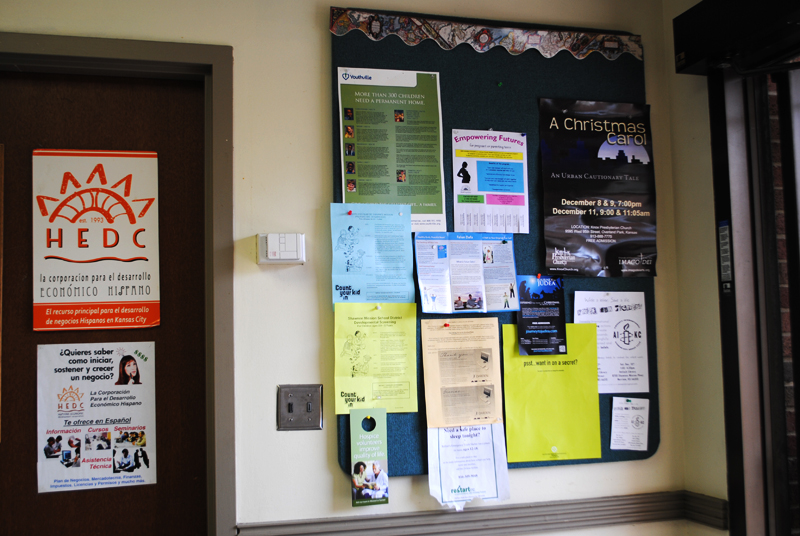 Second interaction would be at the council's building with a postcard. The back describes the activity and where to sign up.
A week before the event, volunteers would hang door tags at participants' homes telling them date and time and what to bring if they can.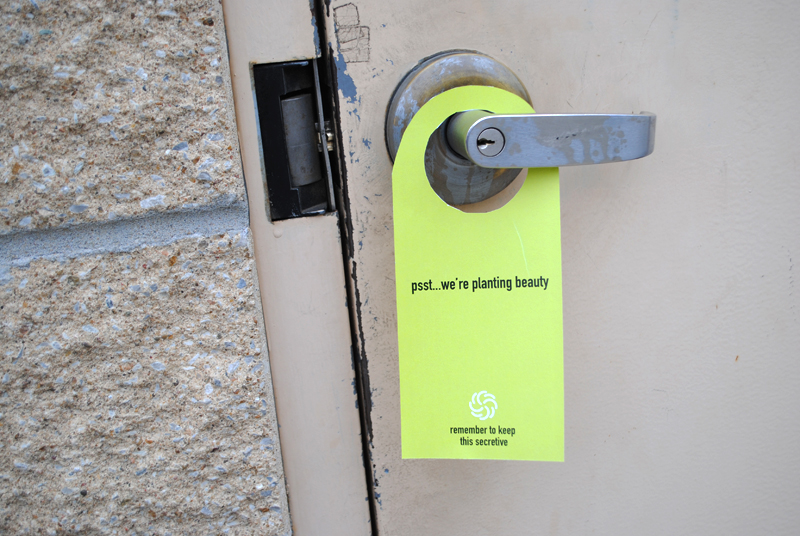 Once things are done, there is a leave behind sign for any passerby wanting in on the secret. There are also plant tags for the youth to make the plant they planted "theirs".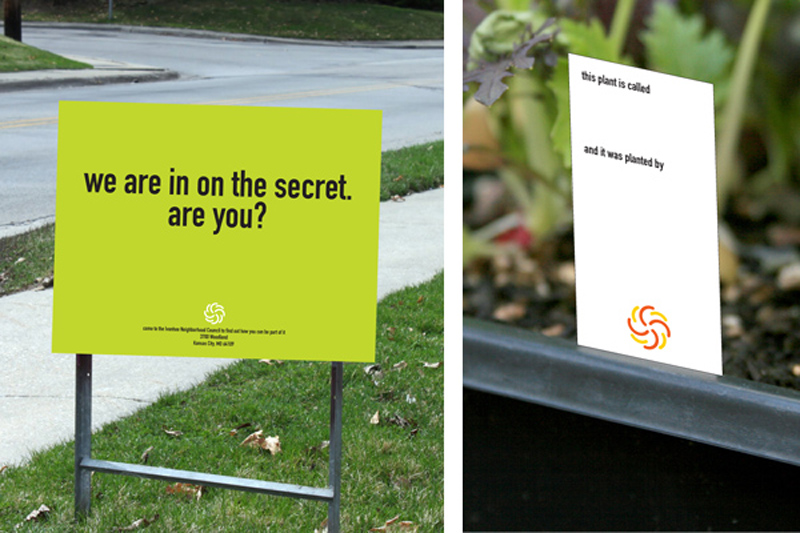 All artifacts: